Our Template Features
Customized Design
We customize our templates with your logo, your colors, your photos, and your content.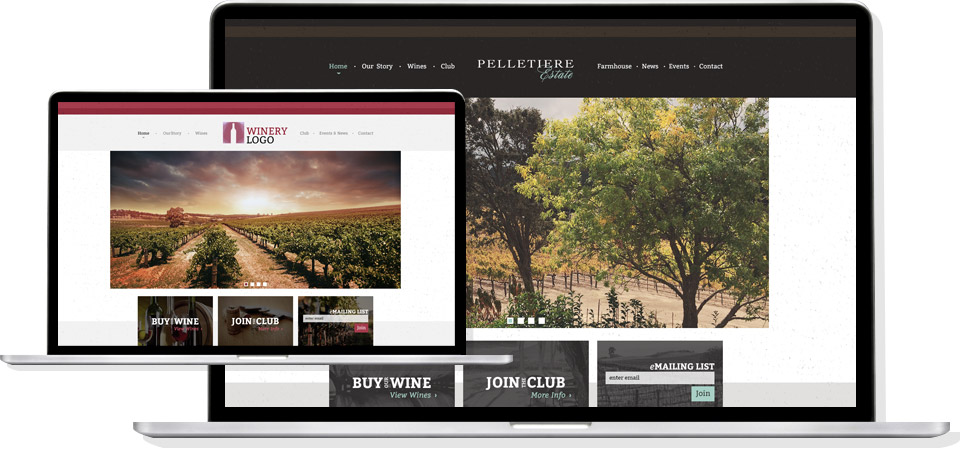 Wine Order Form
We include our WineOrderForm.com order form, which provides a secure and simple approach to winery e-commerce. You'll be able to manage products, create coupon codes, export orders and more.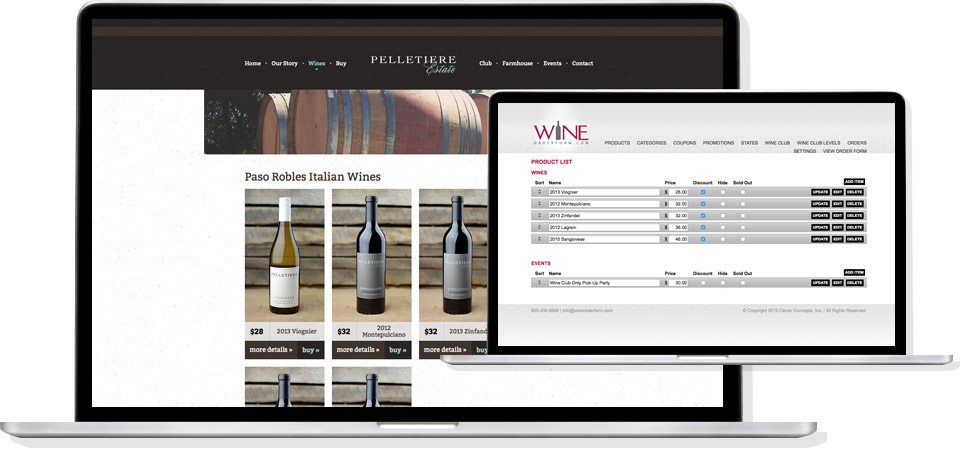 Mobile
Let your visitors experience a mobile-optimized website that is fast-loading and streamlined to look good on mobile phones.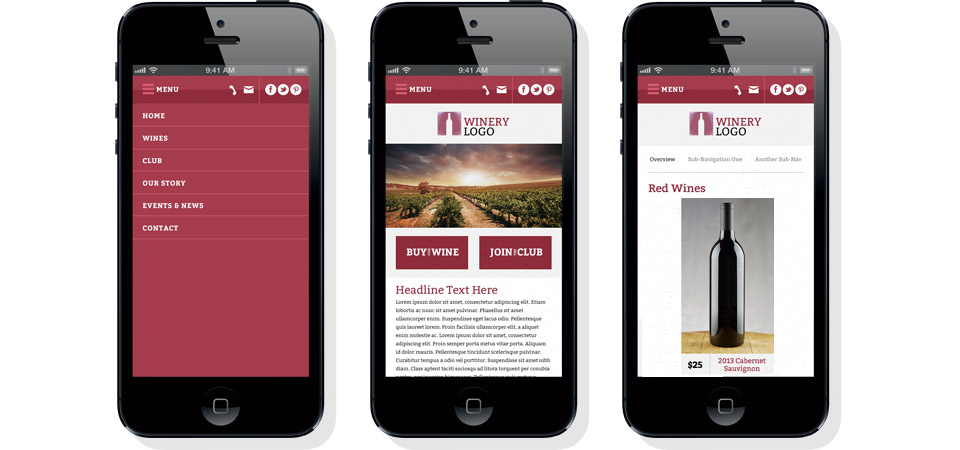 Galleries
Display your winery, vineyard and event photos in an online photo gallery. Easily manage the galleries with a simple admin tool.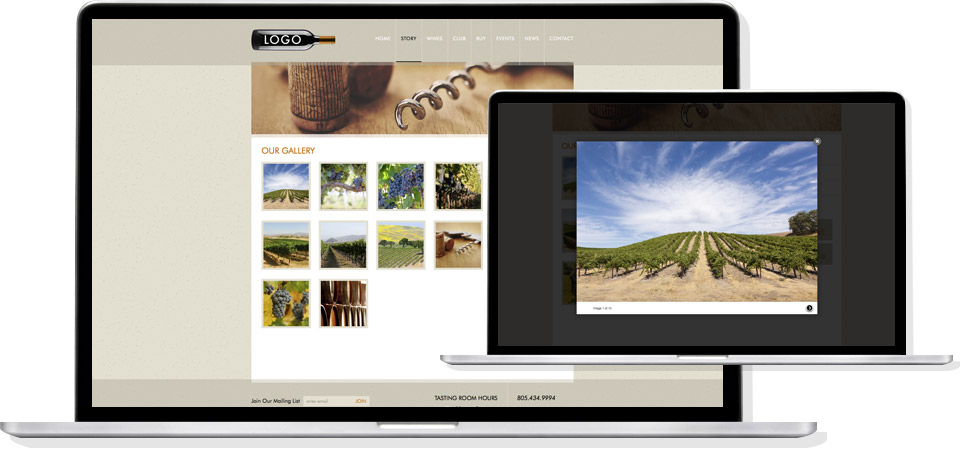 SEO
Our search engine optimized code is very clean to help get you found on search engines. We also advise you on search optimization techniques to get you to the top of the search engines.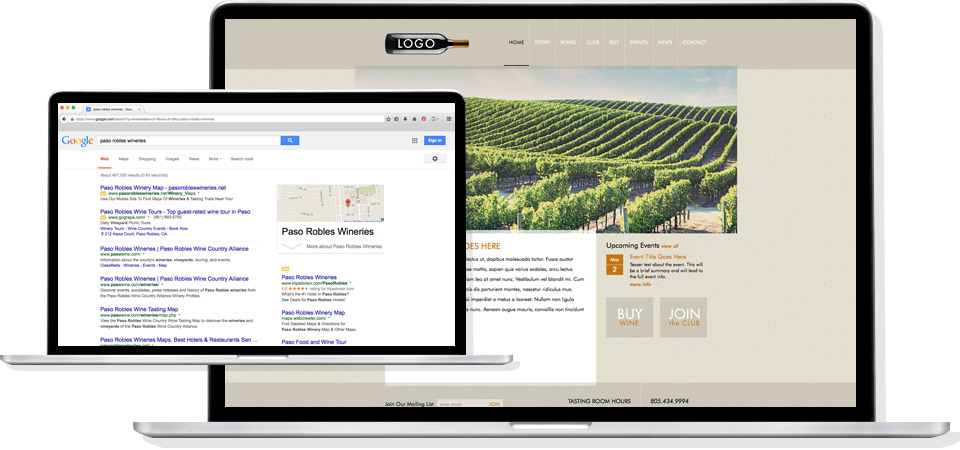 News & Events
Post your latest news and events with simple tools to easily keep the up-to-date.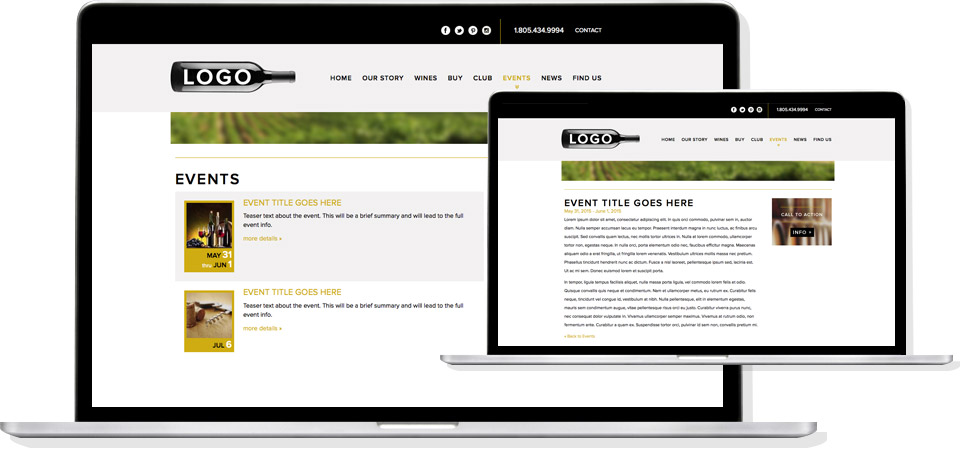 Content Management System
Maintenance of your website is a breeze with our very intuitive Content Management System. We include a training session on our tools so you'll be ready to maintain your website yourself.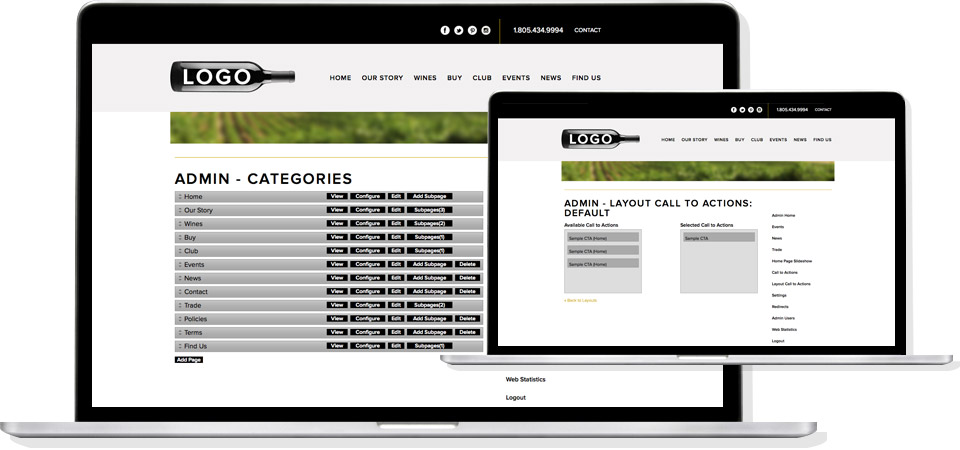 Affordable
Low up-front costs and monthly fees means your winery can succeed online.